Wildlife Pond begins to take shape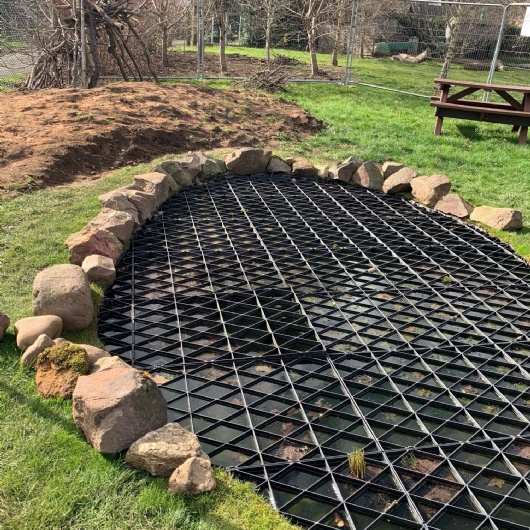 Following months of planning, fundraising and hard work, our wildlife pond is nearly complete!
Since the build started in January we have managed to complete the first big phrase of our new pond project. We have dug, lined and filled the pond, measuring 2.5m x 4.5m, created a wildflower bank, edged the pond with boulders, and had a safety grid and wooden fence fitted. Over the next few months, we'll be finishing off with the installation of a pond-dipping platform, planting of our Leicestershire variety apple trees and adding more seating.
Our best day yet, was the pond planting and wildflower seed sowing day - the sun came out and our Green Team, plus adult helpers, spent time ensuring our wildlife would have plenty of food and shelter in the future.