Our School Garden
The garden is an important part of school life, being a focus for outdoor growing and learning activities. We grow a variety of fruit and vegetables as well as herbs, and flowers friendly to bees and butterflies. All classes are involved in sowing, planting, harvesting and tasting.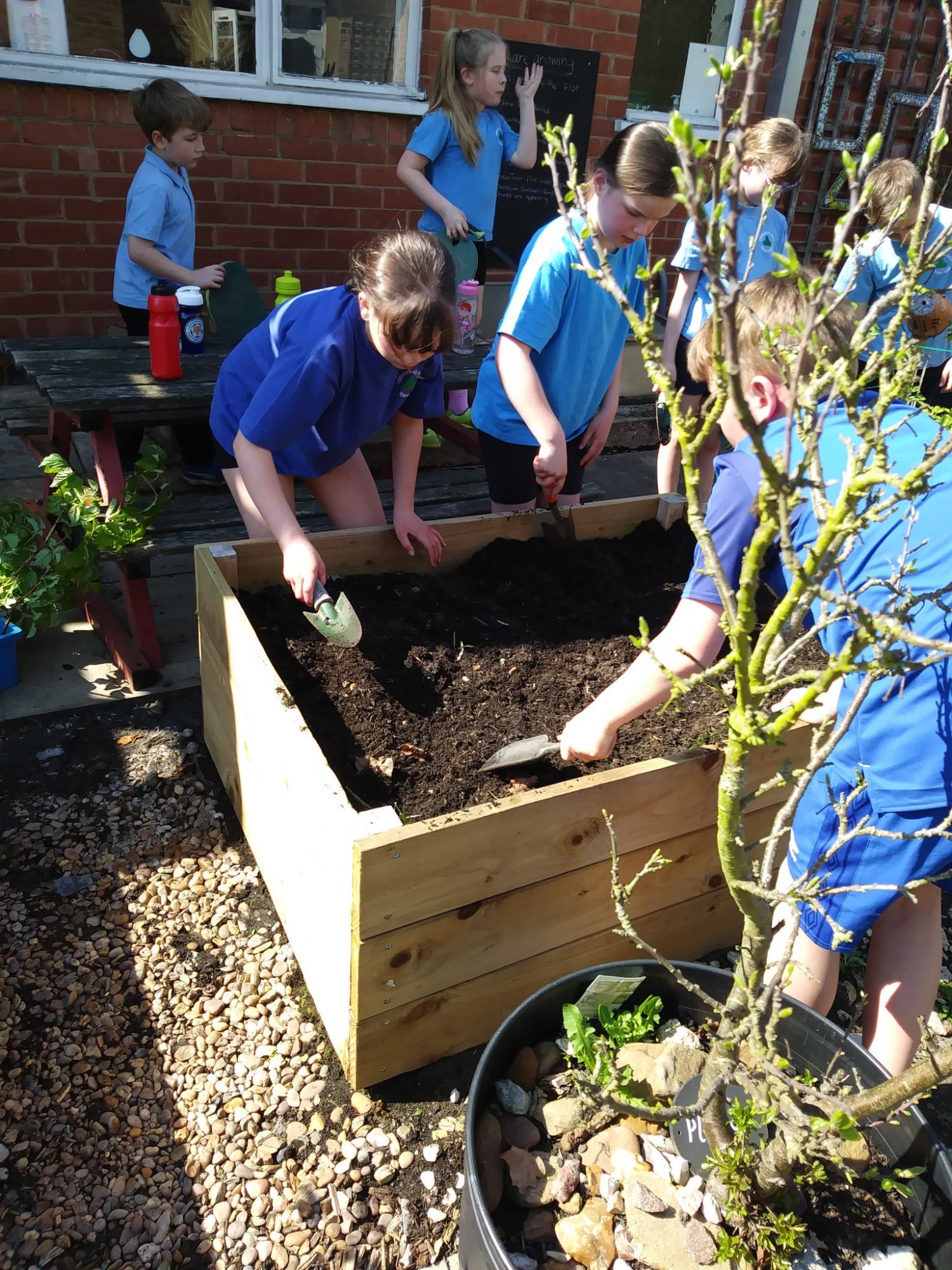 The garden is open annually to the public as part of the Lubenham Open Gardens event in June. Visitors enjoy meeting pupils who speak proudly about their growing activities.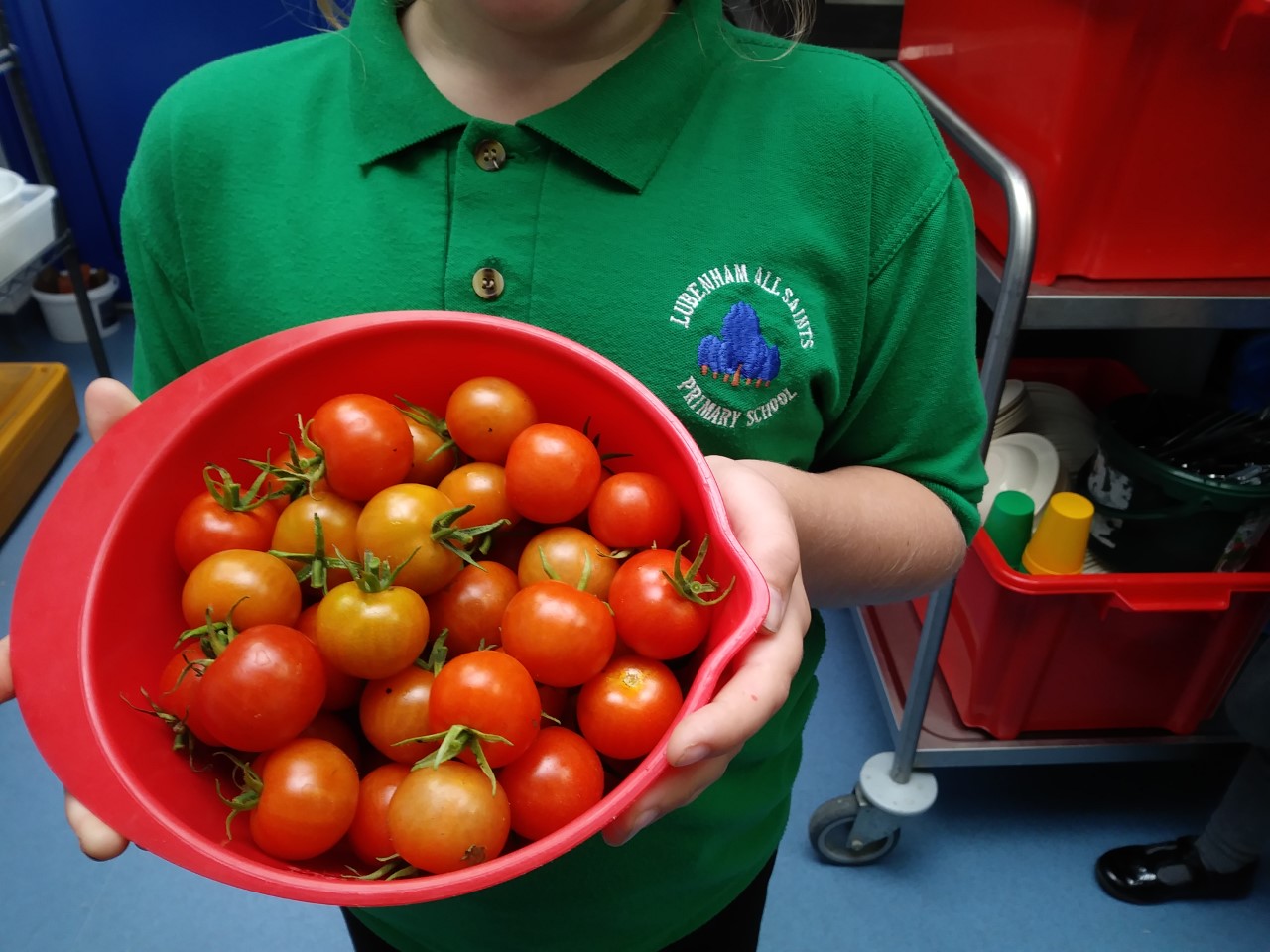 The school garden has also been judged in recent years as part of the Lubenham In Bloom Village entry. Judges comment positively on pupils' knowledge and enthusiasm.